FGHL
Long life High-Rate Performance Battery
FGHL is designed for maximum performance in critical power applications such as UPS and is classified as "long life" according to the Eurobat Guide; this means 10 years of design life. The range is available with a capacity range from 5Ah to 12Ah. Our FGHL can be used in a wide range of solutions in many applications and have unsurpassed reliability. They are compliant with the highest recognised international standards.
The exterior casing is made with a flame retardant ABS plastic to UL94 V0 (LOI greater than 28%) and it grants the safeties protection in high voltage UPS application. The FGHL range is designed around AGM VRLA technology, fully recyclable, non-spillable and maintenance-free. FGHL range is non-hazardous for air/sea/rail/road transportation.
Batteries can be installed in upright and horizontal planes.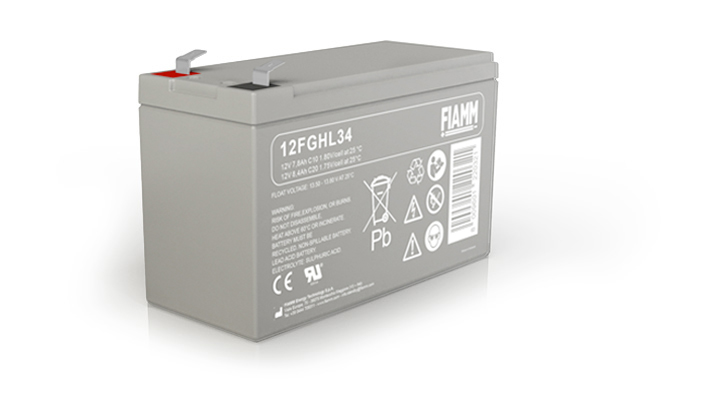 Technologies
AGM technology
Applications
Data Center