FIAMM Energy Technology is a multinational company engaged in the production and distribution of batteries and accumulators for motor vehicles and for industrial use born following the separation from FIAMM Group of the business of automotive batteries and industrial batteries with lead-acid technology.
To be closer to the needs of customers FIAMM Energy Technology has numerous commercial and technical branches (in Italy, Germany, UK, Slovakia, France, USA, Spain, Dubai, Singapore and China to name a few) and a wide network of importers and distributors and operates with a staff of one thousand employees.
Establishment of FIAMM(Fabbrica Italiana Accumulatori Motocarri Montecchio, i.e. Italian Factory of Tricar Batteries in Montecchio).
The production focuses on electric traction and automotive starter batteries.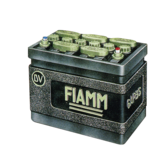 FIAMM attends motor shows together with the major car manufacturers.
A FIAMM battery is fitted in the Ferrari that wins the Mille Miglia race in 1950. The first OE supply for a major brand is for Innocenti's Lambretta.
In the spare parts market, batteries for motorbikes begin to be produced in addition to those for cars and lorries. FIAMM becomes the original equipment supplier for the most important European car manufacturers. In the stationary battery sector, the company can boast major operators such as SIP and Enel among its customers.
FIAMM starts exporting stationary batteries to the USA and enters the two main European markets with FIAMMGermany and FIAMM France. It continues to present itself in the world of sports in Rally, F1, Formula Indy, Paris Dakar and Offshore.
The Company appoints a new generation of professional management.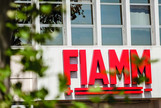 Opening of new plants abroad, acquisition of multiple battery distributors across Europe and significant investments in technology.
Hitachi Chemical acquires the 51% of the shares of FIAMM Energy Technology S.p.A.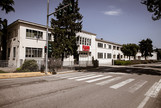 100% of Hitachi Chemical's shares have been acquired by Showa Denko which has changed its tradename to Resonac Corporation since 1 January 2023.
The company celebrates its 80th anniversary by continuing to research and develop innovative technologies that meet the need for energy storage for tomorrow's mobility and uninterrupted power supply.