MotorEnergy AGM Technology
The new AGM technology range for the most modern, high-performance motorbikes.
Bike applications are the most diverse, spanning from scooters and powerful motorcycles to niche applications like jet skis and snowmobiles. To provide effective solutions for all needs, FIAMM has created the new Motor Energy range, a concentrate of energy for engines.

SEALED VALVE-REGULATED GAS-RECOMBINATION BATTERY
Absorbed Glass Mat (AGM) technology eliminates dangerous leakages of electrolyte by using a very fine fibreglass separator which absorbs the electrolyte withholding it inside the batter y. No risk of acid leakage during installation or use.

OUTSTANDING STARTING POWER
Top power for safe starts in all conditions. The starting efficiency (A)/weight (kg) ratio of AGM batteries is the highest available today.

MAINTENANCE-FREE
The implemented technology cuts water consumption virtually to zero. No top-ups needed for the entire life of the battery.

RESISTANCE TO VIBRATIONS
The plate-mats are compressed and construction is perfected to make the batter y extremely resistant to vibrations for a longer life.

GUARANTEED PERFORMANCE EVEN AFTER PROLONGED STORAGE
The use of lead-calcium alloys in the grids makes self-discharging process much slower than traditional batteries. Starting efficiency is maintained over time.
Regulation (EU) 2019/1148: the acquisition, introduction, possession or use of sulfuric acid are subject to a restriction: it shall not be made available to, or introduced, possessed or used by members of the general public. The acquisition, introduction, possession or use of sulfuric acid by members of the general public are subject to the reporting obligation. Economic operators shall be responsible for providing information to their personnel on the manner in which explosives precursors are to be made available under Regulation and for raising personnel awareness in this regard. To know more about the regulation, click HERE.

NOTE: sale to professional users of the following countries: Italy, France, Spain, Portugal, Ireland, Czech Republic, Slovenia, Bulgaria, Lithuania, Norway, Germany, Finland, Poland, Sweden, Greece, Croatia, Malta, Romania, Slovakia, Hungary, Latvia, Estonia, Denmark.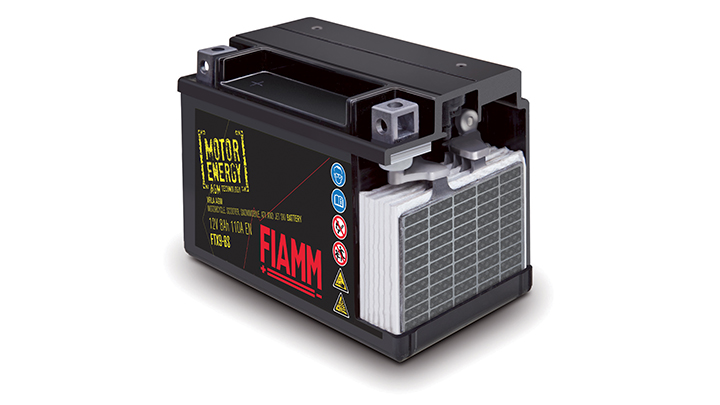 Technologies

AGM VRLA
Applications
Motorcycle