FIAMM Energy Technology is a multinational company engaged in the production and distribution of batteries and accumulators for motor vehicles and for industrial use born following the separation from FIAMM Group of the business of automotive batteries and industrial batteries with lead-acid technology.

To be closer to the needs of customers, FIAMM Energy Technology has numerous sales and technical offices (in Italy, Germany, UK, Slovakia, France, Spain, Singapore, China to name a few) and a widespread network of importers and distributors, employing more than one thousand people in total.
Company Profile
ITALY
Mobility Power Solutions
Siapra S.p.A.
Viale del Lavoro 20
37040 Veronella (VR)
Reserve Power Solutions
FIAMM Energy Technology S.p.A.
Via del Progresso 4 - 5 - 6
36045 Almisano di Lonigo (VI)
Mobility Power Solutions /
Reserve Power Solutions
Siapra S.p.A.
Via Alessandro Volta 9
67051 Avezzano (AQ)
ITALY
Headquarters
FIAMM Energy Technology S.p.A.
Viale Europa 75
36075 Montecchio Maggiore (VI)
NORTH AMERICA
USA
FIAMM Energy Technology (USA) LLC
770 Mills Rd - Waynesboro
30830 GA
EUROPE
Germany
FIAMM GmbH
Butzweilerhofallee 3
50829 Köln

UK
FIAMM UK Limited
12a Ridings Park, Eastern Way Hawks Green
WS11 7FJ Cannock

Slovakia
FIAMM Slovakia, s.r.o.
044 02 Turňa nad Bodvou

France
FIAMM Energy Technology (France) S.a.r.l.
2 bis, rue Dupont de l'Eure
75020 Paris

Spain
FABBRICA Italiana Accumulatori Motocarri Montecchio Iberica S.A.
Calle Esteban Terradas N. 6, Planta Segunda, Oficina 11, Leganes
28914, Madrid

Italy
FIAMM Energy Technology S.p.A.
Viale Europa 75
36075 Montecchio Maggiore (VI)
ASIA
China
FIAMM Energy Technology (Wuhan) Co., Ltd
Room 2706, Building A, E-like Center,
202 Tan Hualin Road, Wuchang District,
430060, Wuhan, Hubei, China

Singapore
FIAMM Asia Pacific PTE LTD
21 Toh Guan Road East #09-08
Toh Guan Centre, Singapore 608609
UAE
Dubai
FIAMM Energy Technology S.p.A.
Jafza One - BCW Office No. 1161 & 1163
Jebel Ali Free Zone, Dubai
Business
Reserve
Power solutions
FIAMM Reserve Power Solutions is an internationally recognised leader in the development and supply of a wide range of industrial batteries and energy storage systems. We design and manufacture backup power solutions to guarantee the continuity of the energy supply to the critical applications when the main power is cut off. We are proud to supply many of the world's leading companies for telecommunications, data centres, railways, power plants, petrochemical plants and energy storage from renewable sources.
Key Clients
FIAMM works closely with major OE manufacturers, distributors and service providers, as well as with B2B end customers around the world, who use our batteries every day.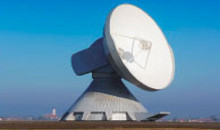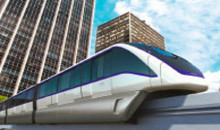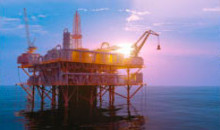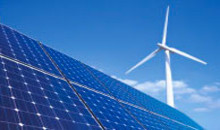 Business
Mobility
Power solutions
FIAMM Mobility Power Solutions are aimed at anyone wishing to meet the need for energy storage with a future-oriented partner backed by a long experience, whether they are members of the automotive distribution chain or major car manufacturers.

FIAMM is a leading brand supporting motorists, with its production of starter batteries for cars, motorcycles and commercial vehicles. Over 2,000 garages, car electrician workshops and spare parts dealers rely on FIAMM products on a daily basis throughout Italy and across the world. For over 70 years, we challenge ourselves to pursuit new technological solutions for the energy storage, following the specifications of the car manufacturers, reinforcing our commitment to the innovation of products and production processes and differentiating our offer considering the customers' requirements and the market changes.

Since 2008, we have actively contributed to the reduction of CO2 emissions from cars through AGM (Absorbent Glass Material) batteries and AFB (Advanced Flooded Batteries), which support the most sophisticated Start&Stop technology. There are already 4.5 million tons of CO2 emissions saved since 2010 thanks to the Start&Stop batteries produced.
Quality made in Italy

Our production of automotive batteries is located in Italy in the production sites of Avezzano (AQ) and Veronella (VR). The latter plant, built in 1999, is equipped with the most modern technologies and can boast numerous certifications: it has a production capacity among the highest in Europe, with 280 thousand kg/day of raw material processed, 2 million plates per day and 7 dedicated lines. FIAMM's quality system is certified ISO 9001:2015, ISO/TS 16949:2016.
Mobility
Key Clients
FIAMM is the supplier of original equipment batteries for some of the most important car manufacturers, and it is among the leaders in the aftermarket, where distributors, spare parts dealers and installers choose our products every day.