RES2
The RES2 is a complete solution, developed both for new and for existing systems. The 7 models of the range, characterized by different powers and capacities, are able to satisfy every specific need.

The RES2 allows to accumulate the excess energy produced by the photovoltaic system to make it available at a later time, when required (for example at night or when the photovoltaic system does not produce enough). This means greater use of self-produced energy from photovoltaic modules, and at the same time a decrease in the energy required from the grid.

The design and the guarantee of the product are taken care of by FIAMM Energy Technology, which has projected the product in every detail to make it easy to install and to use: the final customer will not have to worry about anything as everything is pre-set according to the specifications of FIAMM. All the details of the system, such as the photovoltaic production and the home consumption can be viewed at any time thanks to the free, simple and intuitive app RES2 Monitoring.

Smart and functional
The management of the energy flows between the photovoltaic system, the house, the storage system and the grid is optimized, thanks to the FIAMM specifics of the battery pack's use and the completely autonomous management system.

Easy to install
All operations are carried out from the front, from which you have full access to the product by simply unscrewing two screws. The components are supplied pre-wired and pre-assembled in order to minimize the installation times and the use of tools. Everything is designed to make life easier for the installer, thanks to clever, pre-assembled details.

Universal
The RES2 can be installed both in new systems, where it also manages and converts the energy produced by photovoltaic panels, and for existing photovoltaic systems, where it interposes without modifying in any way the existing system and without there is a dependence on the brand of the installed PV inverter.

Eco-friendly and 100% recyclable
The entire product is recyclable and environmentally friendly! The used batteries are collected, recycled and re-used to produce other batteries, creating a virtuous circle and becoming "renewable".

Made in Italy
All components are produced in Italy and in compliance with safety and quality standards. In particular, the storage system is produced in the FIAMM production plant in Avezzano, where most of the products destined for the stationary battery market are produced.

Remote monitoring
The RES2 can be monitored via the RES2 Monitoring App from any Android and IoS device and from web browsers. Both the professional and the final customer can control not only the storage system, but all the energy flows at any time, including photovoltaic production and consumption of the home. You can also view instantaneous data, historical data, energy balance and charge status of the storage.
Watch the video to discover more!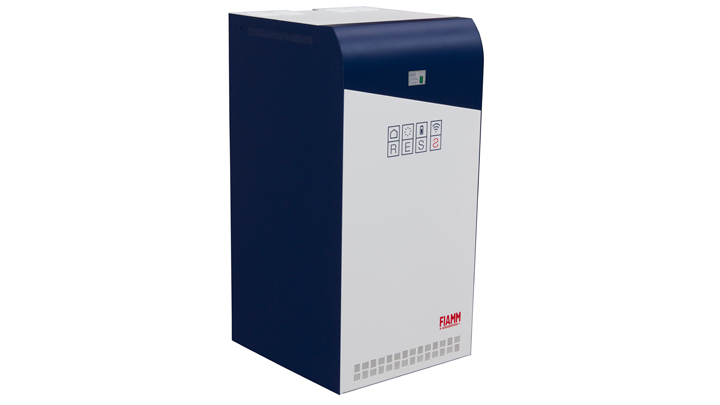 Technologies
Systems
Applications
Renewable Energy