FHC
Fiamm FHC range is specially designed to meet the high cyclic applications requirements. The battery has been developed for demanding applications where the product can be subject to frequent deep or partial discharges. In standard batteries, such usage can shorten the life. FIAMM FHC range has been designed to overcome this problem and increase life.
This range is front terminal designed for easy installation and is ideal for use in 19" and 23" cabinet. It allows for easy access for maintenance, reducing the installation footprint and maximizing the cyclic ability. FHC uses FIAMM's proven VRLA technology which has a 99% internal recombination efficiency, is non-spillable and maintenance-free therefore requires no topping-up of electrolyte during its float-life.
The FHC range is compliant with the highest recognized international standards and is non-hazardous for air/ sea/rail/road transportation. It is also 100% recyclable and has a self-discharge rate of less than 2% per month: guaranteeing long shelf-life.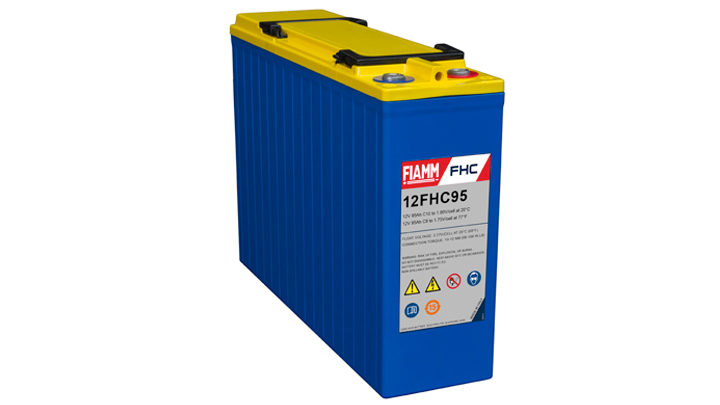 Technologies
AGM VRLA
Applications
Telecom
Renewable Energy
Railways