RES
Residential energy storage: autonomy and optimisation of costs thanks to reliable storage.
FIAMM has many solutions for the residential market that can store energy produced from renewable sources which are intended for domestic consumption operating autonomously and safely.
The FIAMM RES (residential energy storage) therefore allows you to reduce your electricity bill and grid consumption, optimising the efficiency of your system.
With a range comprising 6 models (available with a voltage of 24V or 48V) and capacity up to 12.5 kWh, RES performs a backup function that guarantees a continuous supply of power at all times, even when there is a power failure on the grid.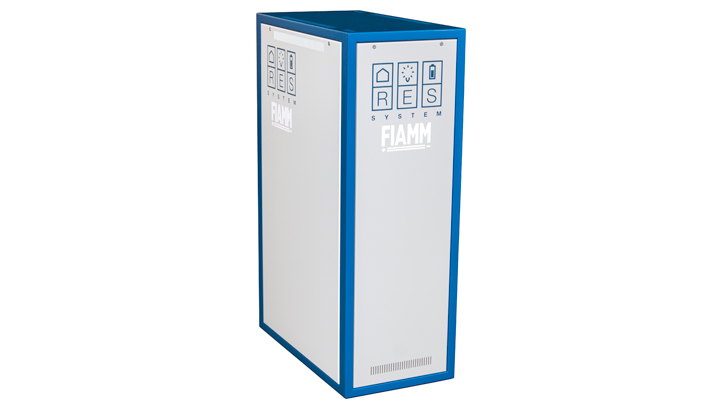 Technologies
Gel VRLA
Applications
Renewable Energy